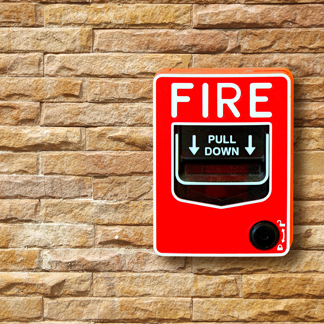 Put Out the Fire Before It Begins
As of late, the focus on having safe environments has been as much a hot-button issue as it's ever been. Social distancing, sanitization stations, PPE and everything in between, facility managers have taken the necessary steps to keep workers safe. But there are still longstanding safety precautions that must be taken into account as well. One of the crucial elements of safety precautions is having the proper fire protection implemented and accessible if ever a fire were to occur.
First, commercial fires happen more frequently than you may think. And they can stem from a number of faulty areas or mishandling of equipment. According to the National Fire Protection Association (NFPA), the three most common causes of commercial fires (in no particular order) happen in relation to cooking equipment, heating equipment and electrical and lighting equipment. Buildings like hospitals, restaurants, educational institutions and industrial properties are some that suffer the most from fire outbreaks.
Now, how many operational commercial buildings do you think have none of the aforementioned equipment and infrastructures? You'd be hard-pressed to find a single building devoid of at least one.
Thankfully, it's commonplace — and frankly, required — for commercial properties to have fire protection equipment like extinguishers/hydrants, alarms, plans-of-action, sprinklers, emergency lights, alarms and signs in place. Along with the aforementioned no-brainers, building materials can make a significant difference. Using fire-resistant materials during construction or remodeling has allowed present-day buildings to be as safe as ever.
Pulling up behind worker safety, being cost-conscious also plays a role when devising your fire protection master plan. In the case that a fire did break, both flames and smoke can cause serious blows to your budget. Not only could you be hemorrhaging money for repair costs, but the financial implications also run two-fold as unscheduled downtime can take away from potential income.
At the end of the day, preparation is what saves lives. There are too many variables that with even the slightest lack of maintenance, could result in a fire. So rather it's new buildings, old buildings, remodels or tear downs, covering all your fire protection needs starts with preventive action. It doesn't take much to make a world of difference.