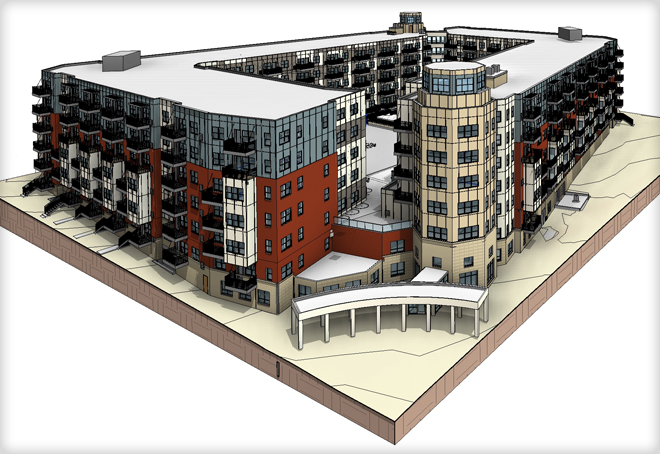 This project consisted of the construction of a new 6-story luxury apartment complex located in the heart of downtown Wheaton, IL.
The building features amenities including landscaped courtyards, a swimming pool, fitness center, conference facilities with meeting rooms, and a dedicated dog run. The final use of the building is anticipated to be both commercial office space as well as retail tenants. The mechanical systems include new packaged make-up air units for the common corridor temperature control and pressurization. Individual, in-unit HVAC systems were designed to provide residential heating and cooling needs.
Power for elevators was also integrated into this electrical engineering scope. Incoming water and sanitary services were designed to accommodate the varying uses of this building. A grease interceptor system for the garage drainage was also designed.