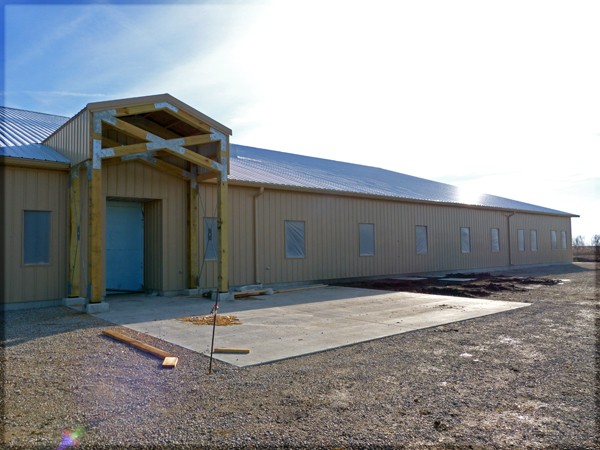 The Client: University of Illinois at Urbana-Champaign
The Architect: Kurtz Associates Architects
Project consisted of the construction of an approximate 11,500 sf. single story facility to house the offices, testing facility, and shop areas for the Crop Sciences Department at the University of Illinois.
Two (2) split system furnaces with ERV and DX cooling were designed to provide the heating, ventilation and air conditioning of the office and lab areas.
The shop areas were heated utilizing infrared radiant heating units.
New incoming electrical, water, sanitary and gas services were designed and coordinated with the local utilities.
A triple oil grease separator was designed to protect the sanitary system from grease run-off from the equipment that is in the shop areas.