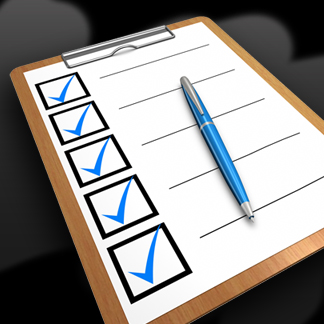 Your Commercial Property Summer Checklist
Keeping the condition of your commercial property on the up and up is an around-the-clock job. There is no shortage of things to fix, improve, replace, and install at any given moment. It is important to set up a routine maintenance schedule in order to avoid problems during seasonal changes. 
With the summer months coming in hot, rising temperatures can take a toll on the condition of your building. Without monitoring the status of each operations system, you put yourself at risk of suffering from unscheduled downtimes or significant money loss.
With that, here's a summer checklist to keep your business running on all cylinders.
Fire Protection
As you can imagine, with hotter weather comes an increased possibility of a fire ravaging your property. Instead of leaving yourself exposed to potential danger, take time to revisit the condition of fire extinguishers, indoor sprinkler systems, fire alarms, and fire safety kits. Practice fire evacuation plans and update them accordingly to ensure you're ready for anything.
HVAC System
In all actuality, your property's HVAC system should be monitored year-round. Not only is summer best for maintenance due to more comfortable temperatures, but it's also ideal because you're going to rely on your ducts to properly distribute cool air throughout the building. A thorough check will ensure your HVAC systems are operating efficiently and effectively.
Roof Condition
A damaged roof can be the catalyst for several additional issues throughout your building. Before sun exposure becomes too unbearable, examine the condition of your roof and make sure it doesn't have cracks, holes, or missing shingles. If left unattended, your building can accumulate mold buildup, which is dangerous for employees and equipment alike. 
Plumbing Network
As the ground shifts from cold to warm temperatures, the soil can shift and change. Your network of pipes moving to, from, and through the building could be compromised, resulting in broken piping. It can also lead to the foundation faulting and putting potentially damaging pressure on the pipe system. 
Electrical Checkup
With daylight hanging around longer during the summer months, you have the opportunity to adjust outdoor lighting timers. Be proactive in checking for obstructed wires, exhausted bulbs, or broken fixtures. Poor lighting maintenance can lead to harmful and dangerous situations for your employees and property.
Our mission is to keep your employees enjoying a safe and comfortable environment while establishing a well-constructed maintenance plan for your property. Whether it be breakdowns, additions, or upgrades, we take it upon ourselves to ensure your business operates efficiently. When you're ready, contact us for any and all of your engineering needs.