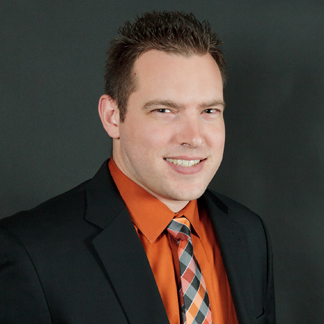 Meet Mr. Joseph B. Greathouse, P.E.
Excelling in engineering is no minor feat. It requires intense study and an adaptive mind that can apply scientific principles to creatively design systems. We are continuing to highlight the brilliant engineers of Yagla Engineering Services who have mastered their discipline and continue to show passion for the S.T.E.M. field.
Meet Mr. Joseph B. Greathouse, P.E. He is a Senior Electrical Engineer who has been with YES since 2018 and has over 13 years experience in the design of commercial electrical and telecommunications systems. He is intrinsically involved in the electrical and low voltage distribution designs from the schematic design phase through construction administration.
If you have ever visited The Cosmopolitan hotel and casino in Las Vegas, you've had the pleasure of seeing his work. His expertise is prevalent in the design of power and lighting distribution systems for not only the casino, but the retail and restaurant space, meeting and convention centers, office spaces, spa and fitness facilities, nightclub, recreational deck, and parking garage. Impressive.
We pride ourselves on having top-notch engineers with varying specialities that have proven success track records. Service is at the core of our mission and we've created a culture of excellence, understanding, and professionalism. We are proud to have Joseph B. Greathouse on our team.