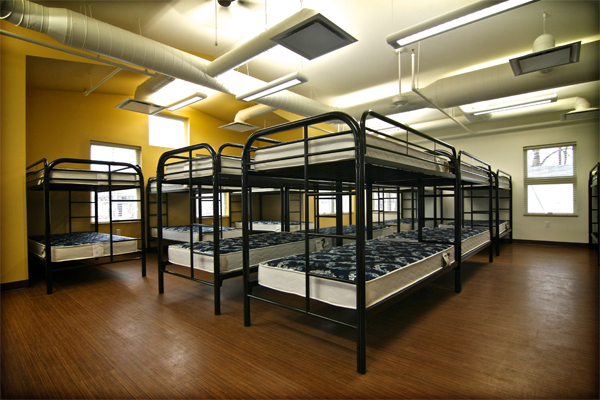 The Architect: Sharp Architects, Inc.
Project Description:
Expansion and interior renovations to Hope Haven Homeless Shelter.The expanded shelter houses an additional 30 emergency residents. The 4,300 sf. addition will create a separate Mens' Emergency shelter that will include dormitory, shower, and living spaces for the new residents. The addition will also include a multi-purpose room for self-improvement and counseling. Spaces within the existing shelter will be remodeled to better meet the growing need for emergency shelter for families as well as individuals. An indoor playroom will be created and a family dormitory will allow mothers and their children to sleep in the same room.